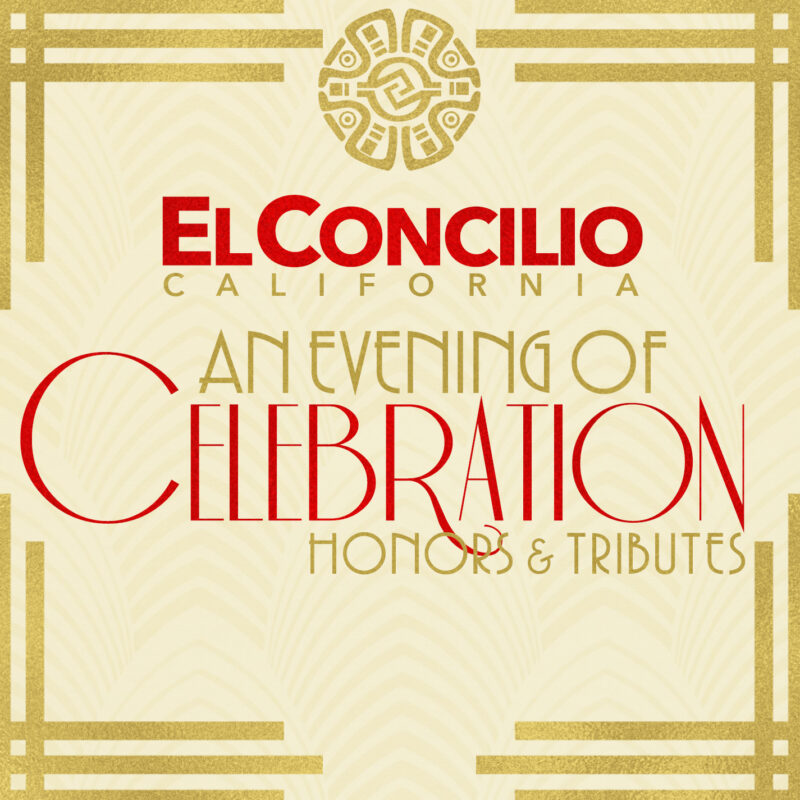 Friday, September 29, 2023 Doors Open at 6:30 at PM
Del Rio Country Club in Modesto
Purchase your tickets here
You are cordially invited to join us
AN EVENING OF CELEBRATION
Please join us on Friday, September 29, 2023 for the annual El Concilio California Evening of Celebration at the Del Rio Golf and Country Club in Modesto, California, starting at 6:30 pm. Our annual Celebration provides a wonderful opportunity to join business, civic and community leaders for a special evening of great dining, conversations, entertainment, and dancing.
A celebration of commitment to community, we will also be honoring four individuals who share in our commitment to uplifting the diverse marginalized, minority, and economically segregated communities of California's Central Valley.
                    John Aguirre ~ Amigo of the Year 
                    Rebecca Harrington ~ Amiga of the Year
                    Colonel John Rogers ~ Unsung Hero       
                    West Modesto King Kennedy Neighborhood Collaborative ~ La Raza Award     
There is so much to celebrate!  A nationally recognized leader for five decades, El Concilio California serves over 75,000 individuals and families annually, across a fourteen-site network that includes pre-schools, community centers, immigration centers, senior services center, job readiness centers, and behavioral wellness center – and now our affiliate charter school division.
The night will be filled with conversation between old friends and new, music, dancing and an elegant menu created to meet our specifications, while at the same time, you'll be helping those in need.
There is a range of sponsorship opportunities for your consideration and a limited number of tickets available. If you have any questions, please contact Lynnette Lucaccini at either 209.338.5716 or lluc@elconcilio.org. 
Your continued leadership and commitment help us maintain and create a stronger foundation for our community and is greatly appreciated. We thank you for your support and generosity, and look forward to celebrating with you at our Evening of Celebration.