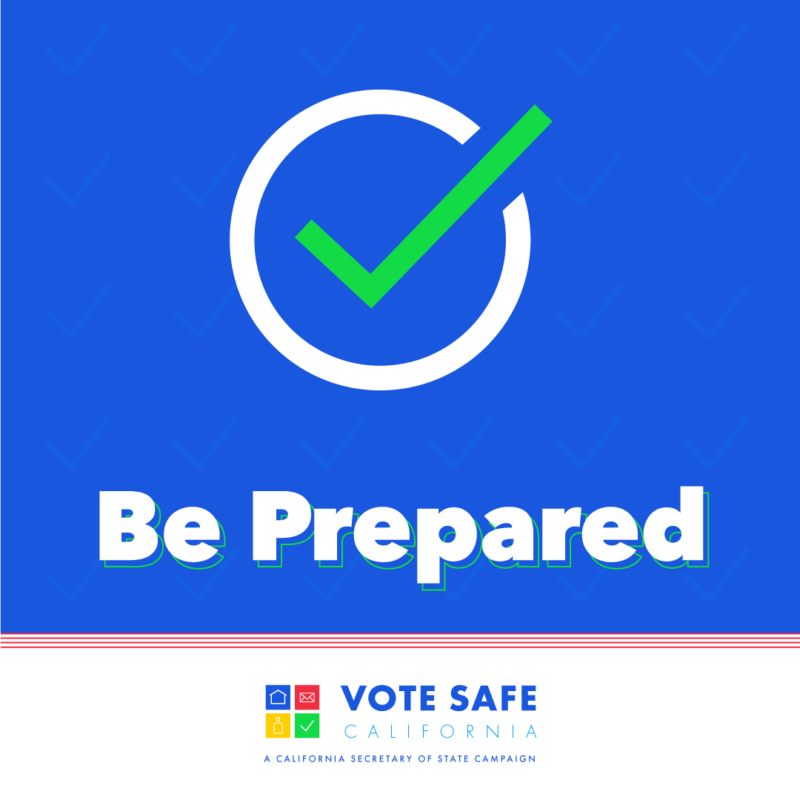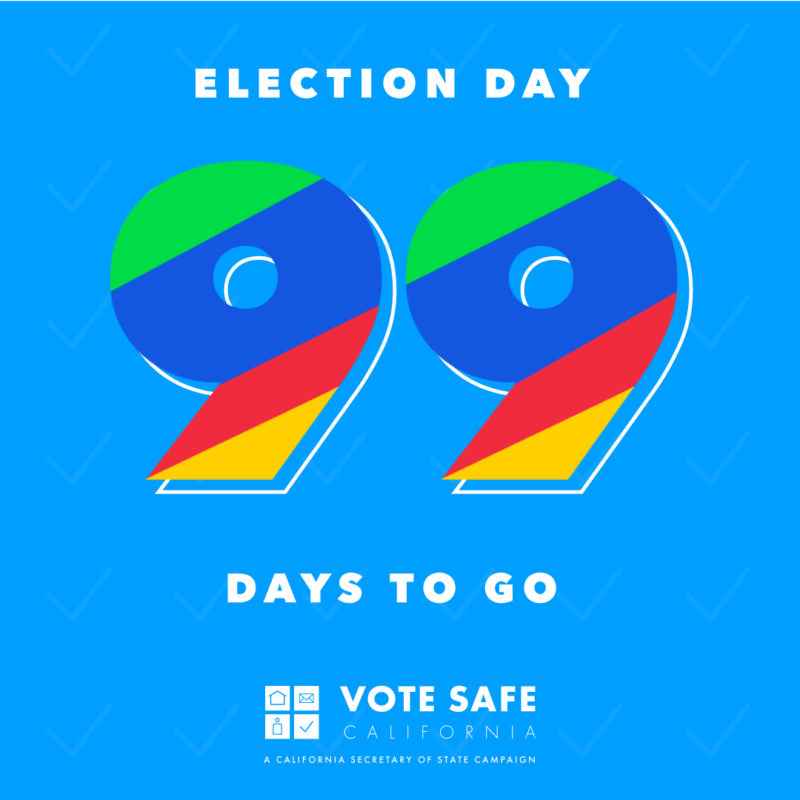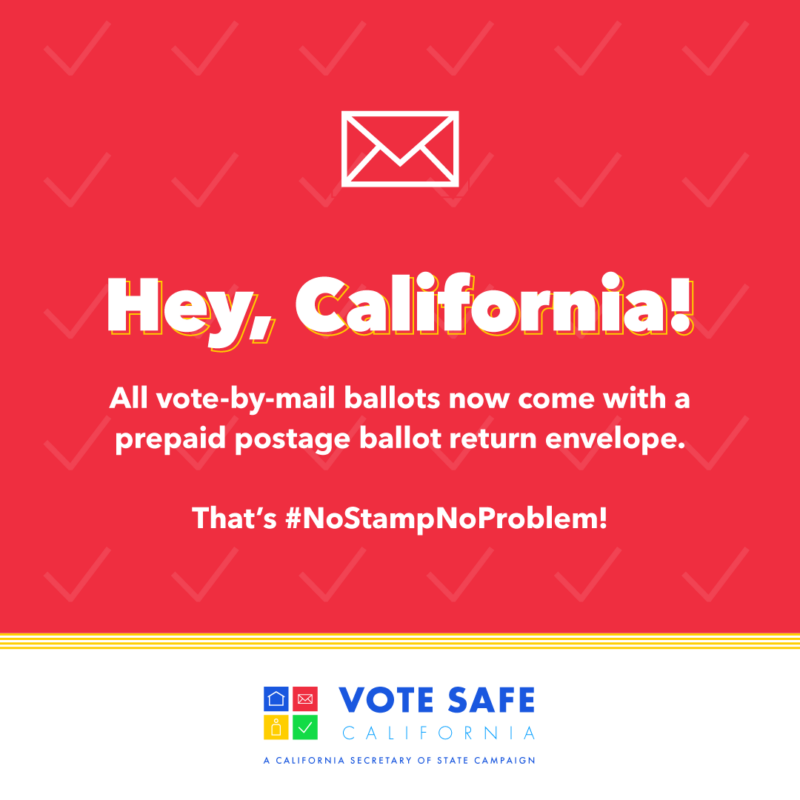 Vote Safe California
All registered California voters should begin to prepare by verifying their voter registration and signing up for ballot tracking now. The Secretary of State's office is launching Vote Safe California to educate the public on the safety, security, and ease of voting in the November General Election amid the COVID-19 pandemic.

Vote-by-Mail Ballots to be Sent to Every Active, Registered Voter
Every active, registered voter living domestically will be mailed a ballot no later than 29 days prior to Election Day. Military and Overseas voters will be mailed their ballots 45 days before Election Day. California is well positioned to expand vote-by-mail. More than 75 percent of California voters received a vote-by-mail ballot for the March 3, 2020 Presidential Primary. No stamps, no problem. In California, every vote-by-mail ballot comes with a prepaid postage return envelope.
Verify Voter Status and Update Voter Registration
Californians should begin to prepare for the General Election by confirming that their voter registration record is up to date. It is especially crucial that elections officials have a current registration, mailing address, and e-mail address on file.
Voters can verify their registration at VoterStatus.sos.ca.gov and make any updates at RegisterToVote.ca.gov.