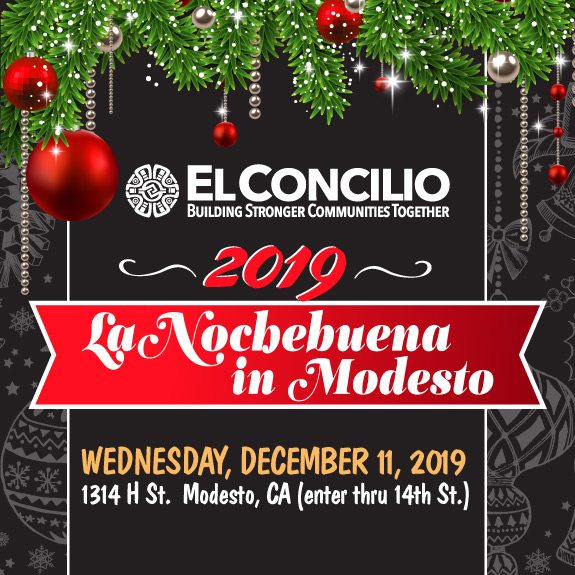 OUR EVENTS
ANNUAL NOCHEBUENA IN MODESTO
Benefitting El Concilio's Christmas food baskets for Stanislaus families
WEDNESDAY, DECEMBER 11, 2019
Sit-down and drive-thru lunch 11:00 am – 2:00 pm
El Concilio, 1314 h Street
Modesto, California
El Concilio invites you top join us for our Annual Nochebuena in Modesto Sit-Down & Drive-Thru Lunch at El Concilio!
All of the proceeds go towards food baskets for families in our community that are in need, especially this time of year.
Nochebuena in Modesto is FREE to attend, with tickets for the Tamale Luncheon just $10 each. Lunch includes 2 tamales, and Mexican rice & beans.
We hope you will join us for our Nochebuena in Modesto event and share in El Concilio's commitment to the community. Our Nochebuena in Modesto event helps raise the crucial funds necessary for us to continue our work in helping families in Stanislaus with bountiful Christmas Food Baskets and hope for the new year.