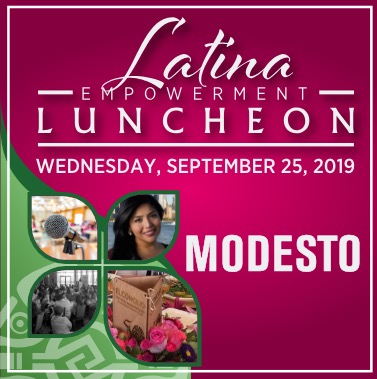 MODESTO's
Latina Empowerment Luncheon
PAST EVENT
WEDNESDAY, SEPTEMBER 25, 2019 at 11:30 AM
LOCATION: GREENS ON TENTH
953 10th St.
Modesto, CA 95354
For more information:
(209) 523-2860
Keynote speaker: Julissa Arce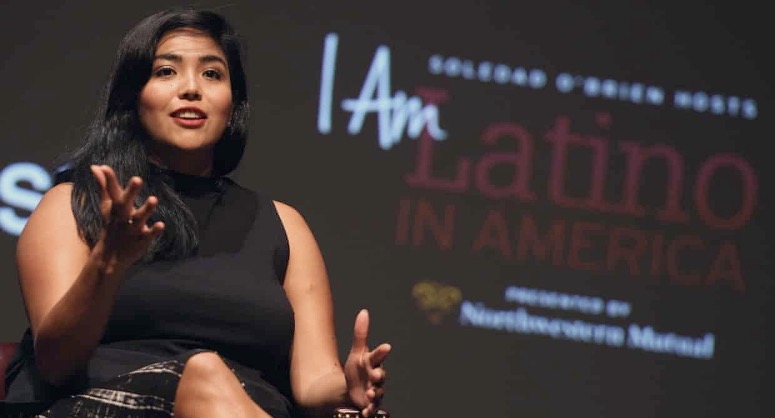 Arce was an 18-year-old student on 11 September 2001. She would go on to secure a coveted job at Wall Street giant Goldman Sachs and, at only 27, climb the ranks to vice-president, earning more than $340,000 a year. Despite working furious 80-hour weeks she was, she says, living the dream. Yet the young master of the universe was also harboring a secret that could destroy her life at any moment. She was an undocumented immigrant.
Hiding in plain sight, the const
ant dread of being unmasked, fired and deported to Mexico took its toll. Arce begins her memoir, My (Underground) American Dream, published on Tuesday, describing a panic attack that felt like a heart attack that could kill her. There were migraines and debilitating back pains. An ex-boyfriend threatened to report her to the authorities and she felt powerless to fly home to see her dying father. The book is a vivid reminder that beyond monolithic terms and sweeping categories such as "illegal aliens" there are inner lives as richly textured as any other.