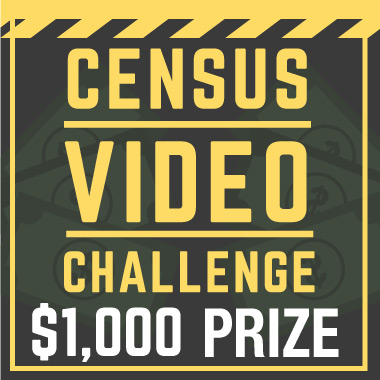 EL CONCILIO PRESENTS :
CITY OF STOCKTON CENSUS VIDEO CHALLENGE
DEADLINE MAY 14th, 2020
During the Corona Virus pandemic, we created an opportunity for students to get engaged in civic engagement. Each was encouraged to create a City of Stockton Census 2020 viral campaign for a chance to win $1,000 dollars.
$1,000 dollars remain to be awarded to the video with the most views by the end of June. (with the exception of the 2 contestants who already won)
THE CHALLENGE:
Explain why the census matters in a short (30 seconds to 2 minutes) video, designed for a platform such as YouTube that uses entertainment, emotion, creativity, and/or humor to motivate people to respond.
Congratulations to our winners. Below are the submitted videos.
So go on, and share them with friends and family!!!
Shane Rodriguez
Census 2020 Video Contestant
Carlos Melendez
Census 2020 Video Contestant
WeiHuan Chen
Census 2020 Video Contestant
Aramis Colon
Census 2020 Video Contestant
Erik Colon
Census 2020 Video Contestant
Azariah FFSJ
Census 2020 Video Contestant
Peter Elias
Census 2020 Video Contestant
Liv Vielma
Census 2020 Video Contestant
Felicia Viramontes
Census 2020 Video Contestant
Youth NAACP
Census 2020 Video Contestant
Antonio and Matteo Kovach
Census 2020 Video Contestant
Miniya Joy
Census 2020 Video Contestant
Christopher Huston-Ruiz
Census 2020 Video Contestant