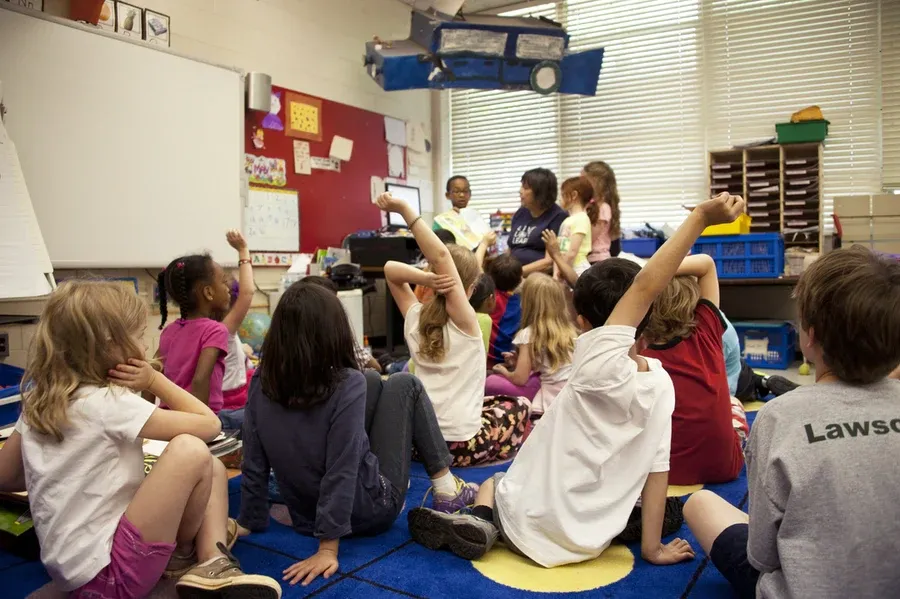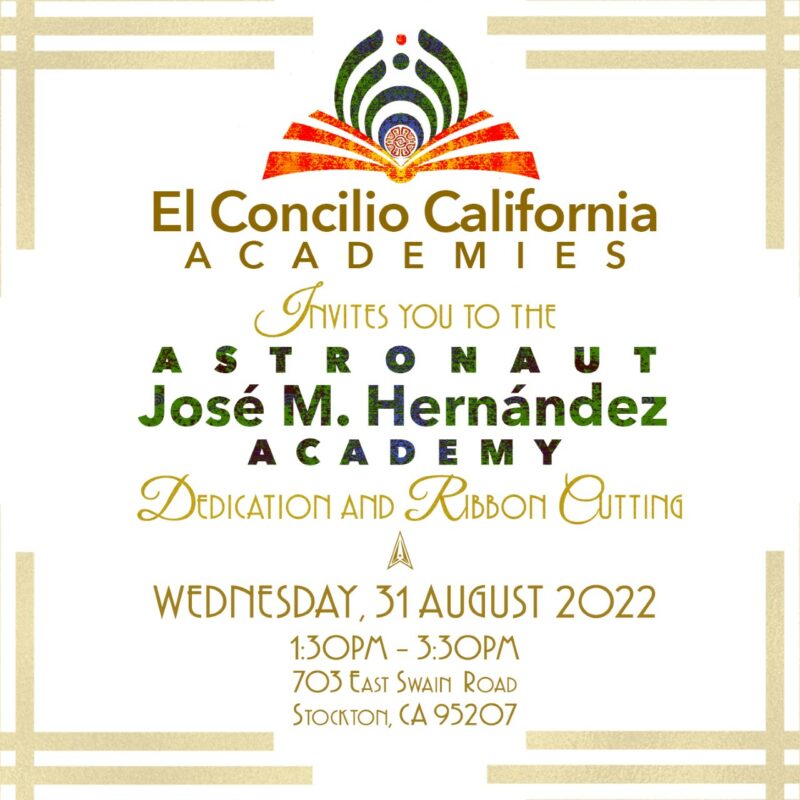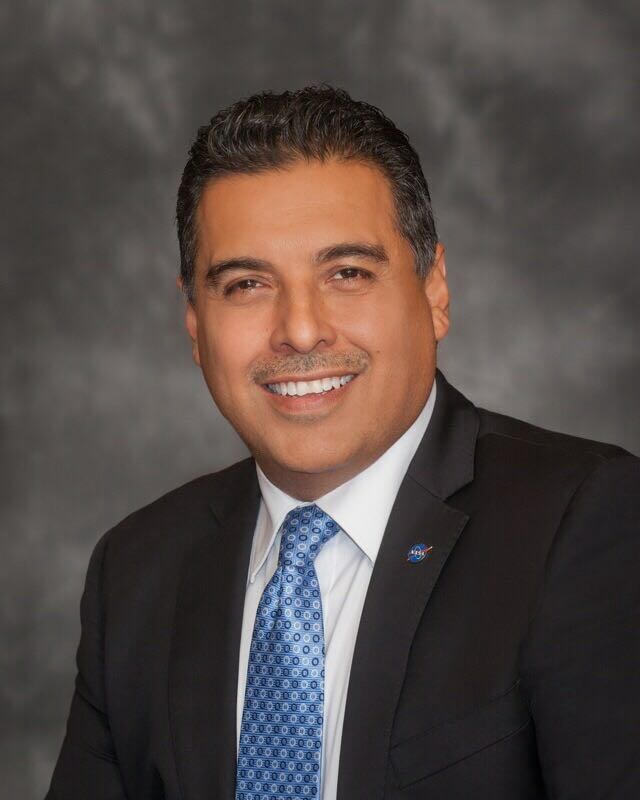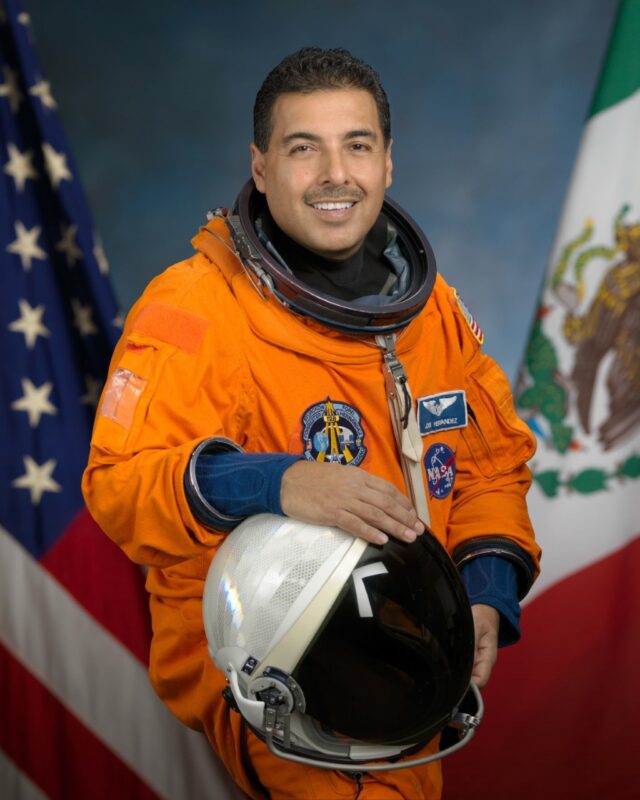 DEdication & ribbon cutting
Astronaut José M. Hernández Academy
August 31st, 2022
1:30pm – 3:30pm
703 E Swain Road in Stockton, CA
STOCKTON, CA – El Concilio California Academies (ECCA), a Stockton-based nonprofit public charter school management company, invite all to join them and gather with community leaders, parents, students, and staff to celebrate the opening of the Astronaut José M. Hernández Academy, located at 703 E Swain Road in Stockton, with a dedication ceremony and ribbon cutting event on Wednesday, August 31, 2022 from 1:30 to 3:30 PM.
Named in honor of former NASA Astronaut José M. Hernández, the new school for grades K-8 will provide students with a dual-language immersion STEM-focused curriculum. "I'm honored," said Astronaut José M. Hernández, "I hope that the school's name inspires the students to dream big and realize that it doesn't matter where you start but where you end up." He also hopes that the school is a conduit to turn the students' dreams into a reality. "José Hernández personifies what the school represents," ECCA Board Chair, José Rodriguez, impressed, "that through tenacity everyone can achieve their dreams."
Students at both the Elementary, and Middle School can expect to be challenged and stretched by all their teachers in the myriad art, science, math, and humanities courses that they offer. With invested faculty advisors, the Academy's classrooms will be collaborative spaces, guided by teachers who care deeply for their students. For the new school's principal, Donita Drulias-Daumer, "it's about embracing and supporting everyone who is a part of the ECCA Family both in the classroom and in the community."
ECC Academies' mission is to inspire a diverse community of students to moral, intellectual, aesthetic, and physical excellence so that each may rise to honorable achievement and contribute to the common good, guided by the principles of Respect, Integrity, and Success through Education. "Our goal is to establish Hernández Academy as a school known for academic excellence, where student learning is paramount, a school where every child is challenged to achieve, a safe, vibrant, and welcoming learning environment, a school that the community can be proud to have here," said Drulias-Daumer.
"I am excited to see our scholars and teachers bond and our school become a community," said Drulias-Daumer. "The dedication ceremony and ribbon cutting are a way to celebrate giving parents a choice for a high-quality education where students can reach their full potential."
About El Concilio California Academies:
El Concilio California Academies (ECCA) partners with community groups to build and operate free K-12 public charter schools serving students in California. ECCA's system of schools is designed to eliminate the achievement gap and provide school choice to families so their children are prepared for success in high school, college, and beyond. For more information or to enroll your student in the new Academy, visit ECCAcademies.org.